You Give Me Love
Ever since the Project Integrate series of Ignite, Unite, Divide, and Conquer was released in early December, I have been inundated with kind words from my readers.
I always love hearing from you and listening to what you thought about my books. For this series, it seems you guys have embraced Amery and Lochie as much as I have. These two characters are my favourite couple so it means a lot that you love them too.
The question I keep getting asked is when is the next Project Integrate book coming out? Book 4 is called Soar and will be out sometime this year. At the moment, I am aiming for around July/August.
The good news is that I have started Soar. This is an extract from my planning notes: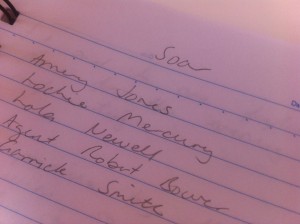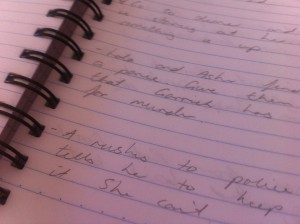 As you can see, all the gang is back for Soar and will be getting into more alien trouble. By far, this had been my favourite series to write. I sit there, grinning like a fool, every time I have to write a scene between Amery and Lochie. If nothing else, it keeps me out of trouble.
Make sure to sign up for my mailing list (box is on the right) so you don't miss any new release news. Soar is coming…
No Comments Yet.