Project Integrate Update
I love how that sounds, Project Integrate Update. Kind of rolls off the tongue. Anyway… I thought I would give all my alien lovers a quick update of what Soar is up to.
The good news is that I have finished the first draft of Soar. It's done and dusted and ready for editing. It should be out in July and ready for your reading pleasure.
But that's not all. There will be a fifth book in the series. When I was getting toward the end of Soar, it occurred to me that Lochie and Amery's story wasn't finished yet. I was starting to rush things to include it all and it just wasn't working.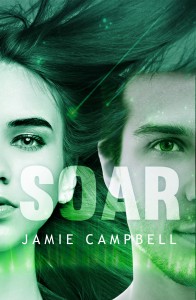 Hence, book number five. Which I can assure you, will definitely be the last book in the series (Although, I'm not ruling out some shorts – I have something very special coming up soon about Lochie).
The name of book five? It is Rise. And I am having so much fun writing it that it should be illegal. I'm almost a third of the way through it and if it all goes to plan, I should have it out later in the year.
So, lots more happy alien reading to come. And in the meantime, more happy alien writing for me.
No Comments Yet.