Supanova Brisbane starts today!
Supanova Brisbane starts today and I am getting all ready to meet each and every one of my wonderful readers all weekend.
Come by stand 69 in Artist Alley for a mega-awesome showbag! For only $20 you get: a paperback book of your choice from my stand, an eBook, bookmark, three collector badges, and a cool mermaid or unicorn tote bag to put it in. It does not get better than this.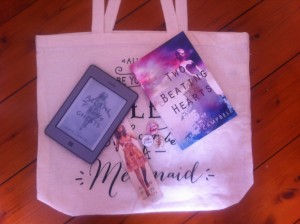 As an added bonus, if you mention this post to me at my stand, I'll give you a free gift!
Have fun this weekend everyone! I know I will! Plus, I'm going to be meeting Nathan Fillion!!!
No Comments Yet.