Two new things!
Man, it's been a busy week. I have two new exciting things to share with you today. Both are as awesome as each other!
Awesome Thing #1:
I am lucky enough to be in an amazing boxed set with 20 other authors. The set includes 21 science fiction books by awesome writers. The best thing is that it's only 99c! Grab your copy, and find out more information, here.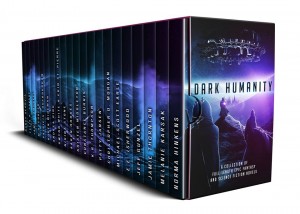 Awesome Thing #2:
I know I said I wouldn't do any more fairy tale retellings, but I've been brought out of retirement for one more! That's right, check out Hansel & Gretel: Devil Children in the brand new Once Upon a Happy Ending. While you're there, check out all the other stories by the other talented writers. Get your copy here.
No Comments Yet.